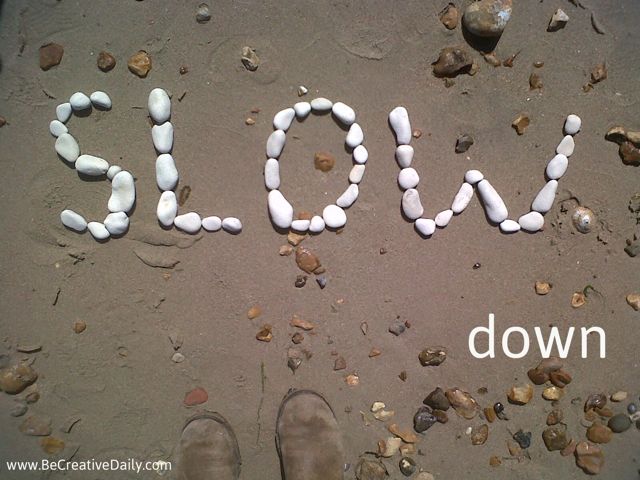 Last week, me, my boys, my boyfriend and his boy went on holiday. It is a rare occasion that we all get to spend time together like this… released from the pressures of work and travel and other commitments. Days like these seem long and full and we go to bed tired, but satisfied.
On Wednesday, up early, I decided to take a little bit of time out and by 7am, I was solitary by the sea. Such moments of silent alone time were regular in my life before I had my boys. I often took time out, in cafes and other quiet spaces, just to be and to give myself the headroom to write about whatever came up for me. I would walk to the park in the early morning before work or stroll out in the evening before sleep. These days, such moments are rare jewels and when they do come, are sometimes tinged with guilt or with longing. But Wednesday morning was perfect with the beach as my canvas… the stones and shells and seaweed my raw materials. This was real slow time… time to explore and express myself freely. Bliss. Such slow time is essential… it is our opportunity to reflect and connect with our true selves. Without it, are we not just going through the motions?
Our days away were long and and filled with simple everyday magic as we rose early, cooked and ate and went walking under big skies. The simplest of things made me smile as we engaged in activities where we connected with our environment, with the elements and with each other… fishing, sailing, riding. This is the kind of magic I would love to experience every day. I will seek ways of making this a reality. In the mean time, slow walks home through the park after the morning school run are my current indulgence and set me up nicely for the day, but I intend to expand on these.
What does your simple, everyday magic look like?
Please share your thoughts with me…