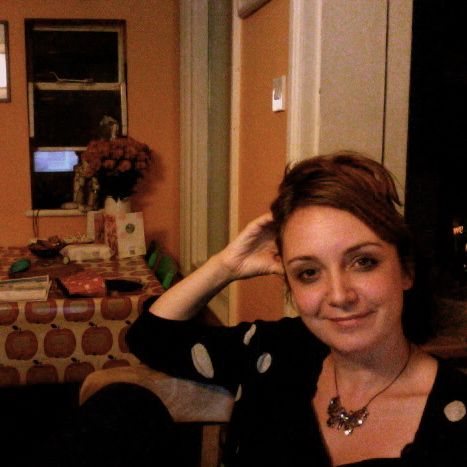 Hello, I'm Julia. I have loved and been actively involved in art for as long as I can remember. I made my first artist friend aged around 11. She spoke little English, but we drew together, bonded over art.
As a teenage art student at Bournville College of Art, I used to pass hours in the Pre-Raphaelite rooms of the Birmingham City Museum and Art Gallery, examining the paintings there at close quarters, then just sitting with them, being with art.
I did my BA in Ceramics at Middlesex University, loved the North London student life, spent my weekends hanging out at Camden Market or strolling the streets of Greenwich and Covent Garden, discovered the diversity of life in the capital, photographed English eccentrics and tracked my days, thoughts, ideas in countless sketchbooks. It was whilst at Middlesex that I discovered Raw Vision magazine in the library. This sparked an overwhelming passion for Outsider Art and blew my perceptions of what art could be wide open.
On finishing my degree, I was lucky enough to find work at Raw Vision. My dedication to Outsider Art meant that I extensively researched, documented, wrote about and lectured on the subject in places from London's Tate Modern to Dr. Guislain Museum in Gent.
In 2008 I co-curated the first historical exploration of British Outsider Art for the Halle Saint Pierre in Paris – an idea which went from dream to reality in the space of 8 months. I am currently leading the Step Up research programme for Pallant House Gallery, an experience I find both challenging and deeply rewarding. I also run a weekly art club for 15 lively 6 to 11 year olds at my local primary school.
I have two boys who keep me busy and bring me great joy on a daily basis. They have accompanied me to many an art exhibition and I encourage them to get their hands (and feet) dirty and explore this wonderful world with open eyes and curious minds.
I don't sit still for long and find that I function best when I have plenty of projects on the go. I love long walks; taking photographs of the little details that catch my eye; yoga and meditation; playing with recipes or cooking without them; eating; laughing; learning; talking to strangers; driving through the French countryside and laying on my bed, watching the leaves of the eucalyptus tree in my garden dance against the darkening sky at the end of a long day.
I live in a chaotic, colourful home in North London with my two young sons.