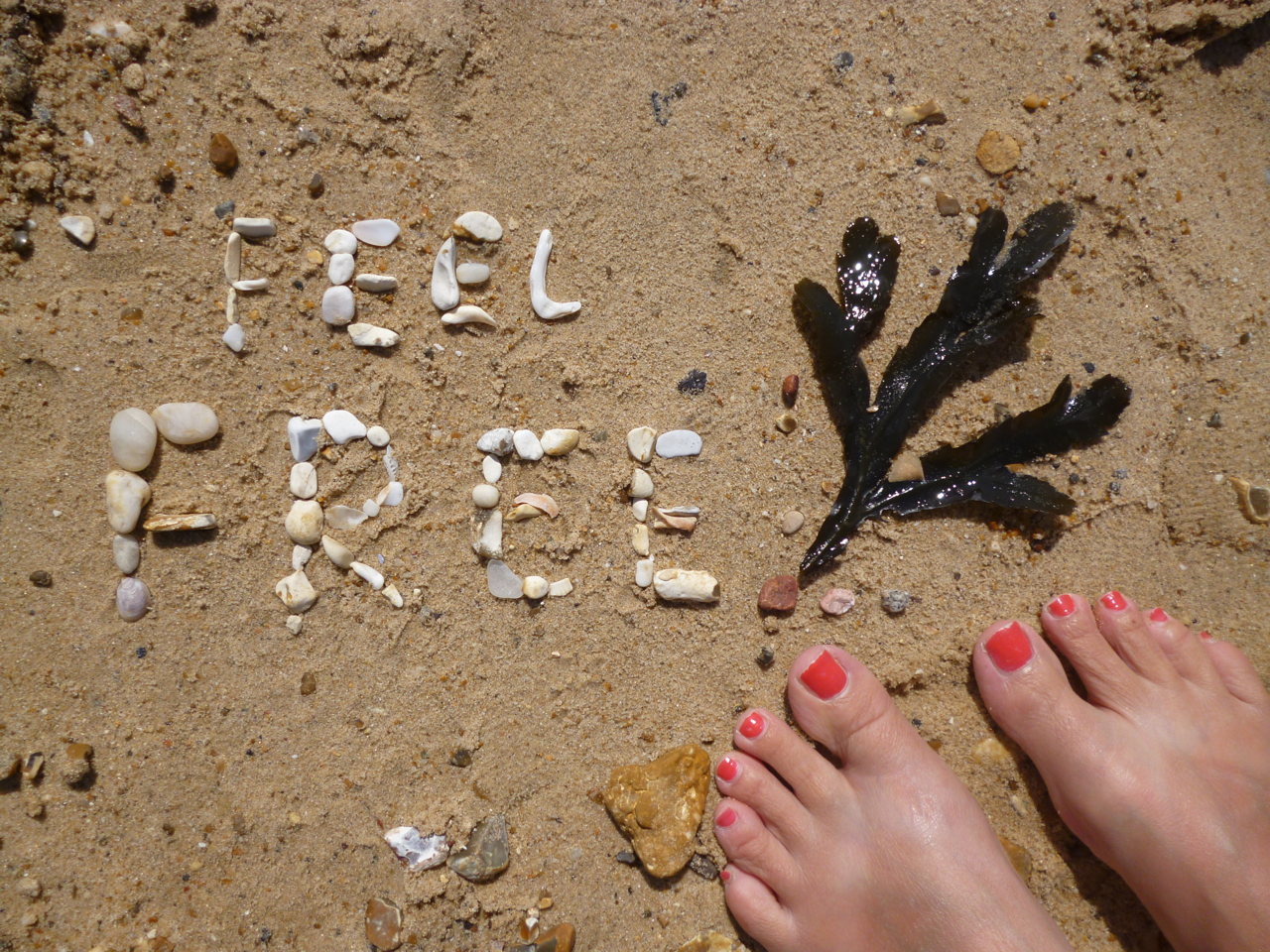 Bank Holiday Monday… just a few days left before August is over and we start thinking about Autumn again. Soon, the Summer holidays will be just a memory and it will be time for school runs and routines. Whilst I can appreciate the benefit of a daily routine (especially on school mornings), I also like to feel free and this is where my art comes in…
I have built up an imaginative stock of techniques that I use to help me feel free.
I use some of them on the train if I am travelling, but need a burst of creativity; I use them to release me from negative emotions if I am feeling sad or angry; I use them when I want to express something for which words are not suitable… I use them to feel free.
On Saturday September 21 I will be running a one day art workshop in London.
I am feeling so excited about this, because it will enable me to share some of the wonderful techniques I use to connect with my own creativity and free myself from the worries and fears that hold people back. It has been just over a year since I really, truly committed to my own creative journey… and what a year it has been! I have learned so much and I have so many things I want to share with you, so I hope you will join me for a day of liberating creativity.
It can be easy to put off your creativity and indulge in avoidance techniques, but if you want to challenge the old routine and give your creativity a boost as the seasons change, take this opportunity, as I have a very SPECIAL OFFER for you UNTIL MIDNIGHT ONLY! This is a wonderful chance to give yourself the space to create in a supportive environment with me. I will be your guide to fearless creativity.
You will leave with:
a handful of art made by you
a JOYful spirit
fun techniques to apply at home
a new feeling of creative confidence
and a desire to let your creative spirit fly
…so JOIN ME!
Every day can feel like a Bank Holiday when you feel creatively free.
Enter the code HOLIDAY before midnight to get 10% off here:
https://bookwhen.com/becreativedaily
Don't slip sleepily back into the old routine… spread your creative wings and come fly with me!
With love,
Julia x
p.s. If you have any questions, just e-mail me: hello@BeCreativeDaily.com