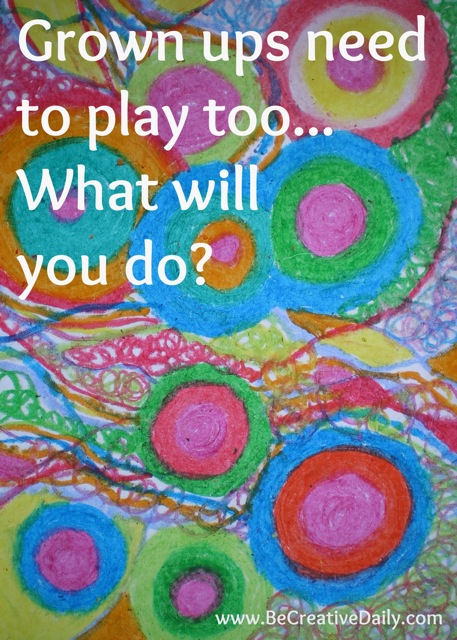 What does play mean to you?
And fun…? When was the last time you really had some fun?
It can be so easy to slip silently and unconsciously into serious mode and spend days in a row working or just getting by, doing the necessaries, but little more. Engaging in activities that make our heart sing is so vital to our well being, as is spending quality time with people we love. So grab a friend if you can, step away from the screen and go have some fun!
Time playing is far from time wasted. When you are feeling stuck and unproductive, go play. Just think how much more energy you will have! Ideas and inspiration are natural by-products when you are in flow, so do things that make you feel good. Play regularly. Don't hold back.

Last week, after too many days in the previous month spent face to screen, I played full on. Activities included:
Snooker with the kids
Bouncing on a trampoline
Bat and ball on the beach with my partner
Horse riding with my 5 year old son
Hide and seek
Drawing
Making beach art
Water balloon fights with my partner and our boys
Oh, we laughed and smiled so much. It was like someone had hit the reset button. I regained my perspective and got in touch with my playful spirit. This week, I am filled with energy and enthusiasm for my work and my mission. I am more creative and productive than I have been in rather too long and it's all down to time out and fun. So here's to more play and more fun because grown ups need to play too.
What will you do?