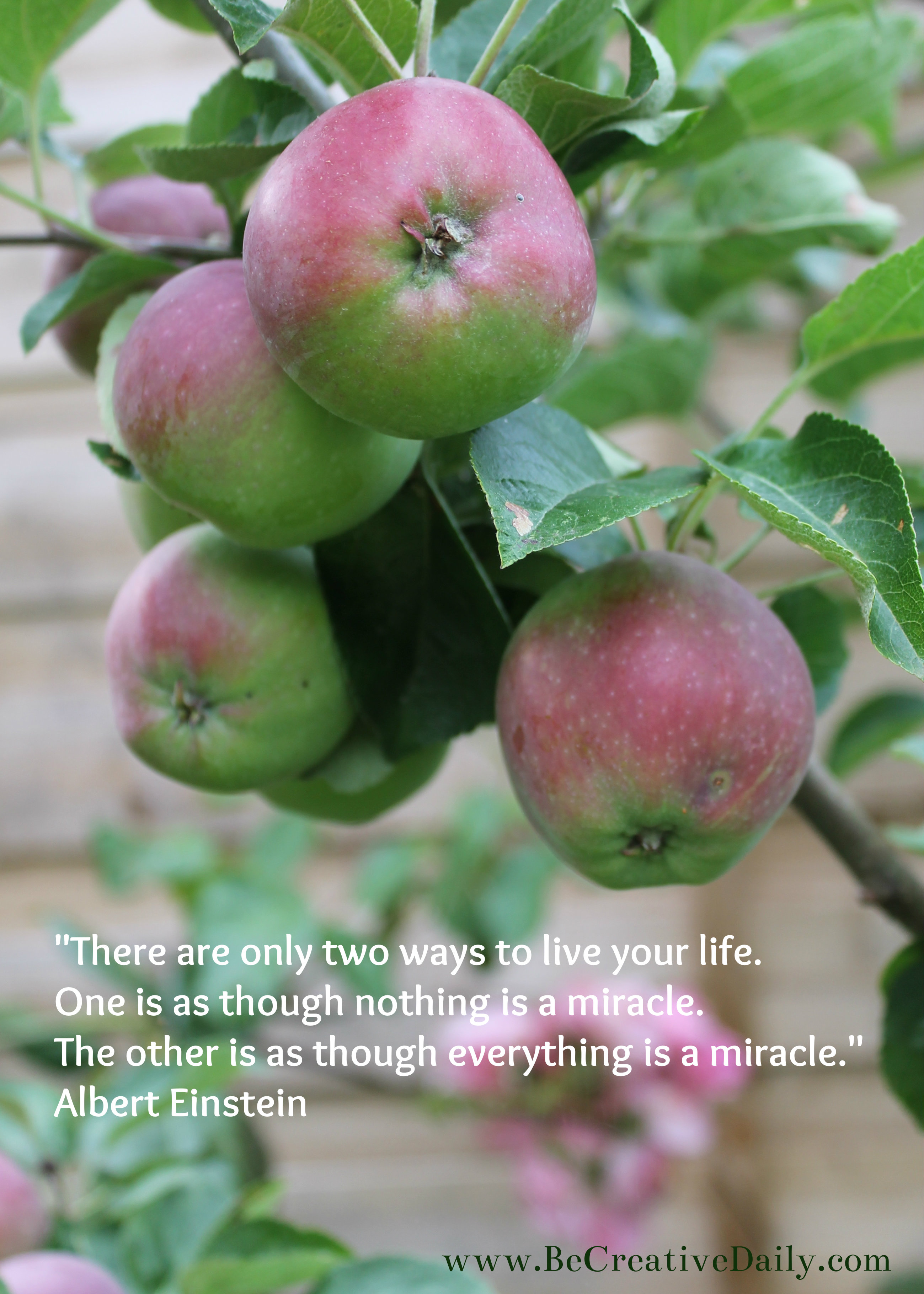 As we stumble through life, there are so many things we overlook. 
On certain days, my eyes are wide to life's miracles; I notice all of nature's divine details and on other days, I just drift through in a fog.
As I have mentioned here before, my current weekday routine is to detour through the park as I head home after the morning school run… taking the long way instead of the short cut. This sets me up for the day and gives me the clarity I need to see beyond the blur of Must Do list.
Today, I took a barefoot, mindful stroll in my love's garden and took the time to enjoy the little miracles that have unfolded since I was here last. Some roses have faded as others have burst into bloom; the grass has become long and the apples have grown. Simple things.
Through my camera, I also see things with fresh eyes. I see shapes and colours in different ways and this slow time absorbing and recording boosts my creativity.
"There are only two ways to live your life.
One is as though nothing is a miracle.
The other is as though everything is a miracle."
Albert Einstein
I am choosing the latter. Everything is a miracle.
I would like to share with you this Vietnamese Proverb:
"When eating a fruit, think of the person who planted the tree"
and invite you to share your thoughts in the comments here.
With my love,
Julia x