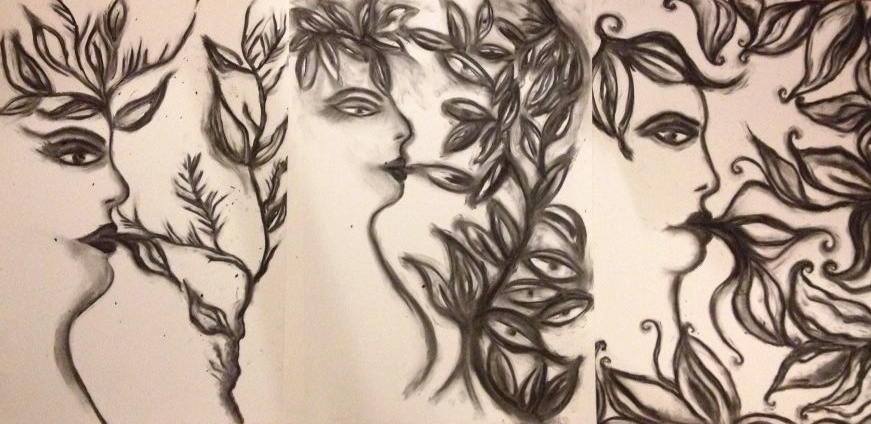 "Inspiration exists, but it has to find you working."
Pablo Picasso
Tomorrow is the back to school; the return to routine, and I have to say, I am quite looking forward to it. I find freedom in constraint.
Our Summer has been an amazingly varied one. I started by gaining my Competent Crew certificate on the solent, then heading off to sail the Ionian Sea with my love and the boys. The stunning views of distant islands from the yacht would have been the perfect exercise in limited colour palette (but those images will have to wait for another post as the photos are still stuck on the phone). But I made very little art this holiday. Knowing that quiet time alone would be in short supply, I chose not to frustrate myself with the intention to create at home, though on picnics in places where I knew the boys could run free, I took pastels and paper just in case and was rewarded on a couple of occasions. Enough solo space, bum on rug as kids ran and played, allowed me to do a few drawings. A last minute trip to Cornwall for a couple of days meant an unexpected visit to Tate St. Ives and to the even more delightful Barbara Hepworth Museum and Sculpture Garden. The five hour journey there and back would have been worth if for that place alone. Meantime, the ideas were brewing.
This weekend, kids with Dad, I allowed myself to get going. On Friday night, I covered the table with newspaper, donned my dirty jeans and painting shirt and the canvas and acrylics came out. Having had countless ideas and images in my head over the six weeks of school holidays, I didn't think I would find it difficult to make something I was happy with. How wrong I was. Before long, the frustration was mounting. I painted; painted over; tried something new; gave up. Paint was not working. In giving up on my painting, I did not give up on art, but rummaged through my art drawer for some charcoal. I found my big A2 drawing pad and started, this time with nothing in mind than to draw whatever flowed. The three charcoal drawings above were what came in the space of an hour or so. The outside light was on for some reason, so glimpsing the leaves lit through the window must have inspired me (but it was not until the following day that I realised the works must also have been influenced by my visit, earlier in the week to The Inner Self: Drawings from the Subconscious and represented, in some way, the unspoken words that had been forming in my head recently). I spent a little while in the garden too… shadows fell on the paper as I rested it on the ground and the inspiration grew stronger. I could have worked all night. Strangely (and unlike me when in flow) I chose not to. Instead, I chose bed and rose ready to begin again in the morning, working in pastels this time. I did one piece I was happy with then rested and turned to writing.
All Summer long I had intended to go visit the Matisse Cut Outs exhibition at Tate Modern, but for some reason (or many) had not managed it. Due to the popularity of the show, the Tate stayed open all night Saturday and into Sunday, so this morning, I caught the early train to London Bridge. My mission was to top up the inspiration tanks at the show. I had playbook and pens at the ready and was not disappointed. The elegant simplicity of the works astounded me. One of the pieces that moved me most was Oceania, The Sky as, with my fondness for brown packaging paper, I was able to envisage ways of creating a piece directly inspired, but quite different. Each room gave me new ideas for projects.
Next, I followed Ben Wilson's chewing gum trail across the Millennium Bridge and chose to walk all the way to my next destination on the North (instead of my usual fave) South Bank. Again, inspiration was leaping out at me everywhere. I took photos, made notes and absorbed everything. Nothing like a stroll in the city to get the creative juices flowing. Time sat alone in busy places with notebook and pen allows me to consolidate things and if accompanied by good food in an atmospheric café all the better. I got lucky, filling several pages over porridge and chai at Dishoom. Once again, inspiration found me working.
The trick now is to turn that inspiration into something more concrete and this is often the point at which I resist. Fear kicks in and I kid myself that inspiration itself is enough. It is not. That is why I halted this blog post right there at the last full stop to go make something. You can see the result (white paper on brown manilla envelope with room for address on the left hand side) at the bottom of this post.
Today's outing was a deliberate inspiration-seeking adventure. I went armed with supplies to work on my art and my ideas. The run-up to the day was filled with art-making and not, as I have explained, of the straight forward kind. I could have given up when the painting was not flowing, but chose to push through in a different medium. Inspiration found me working and it will find you too, if you work at it.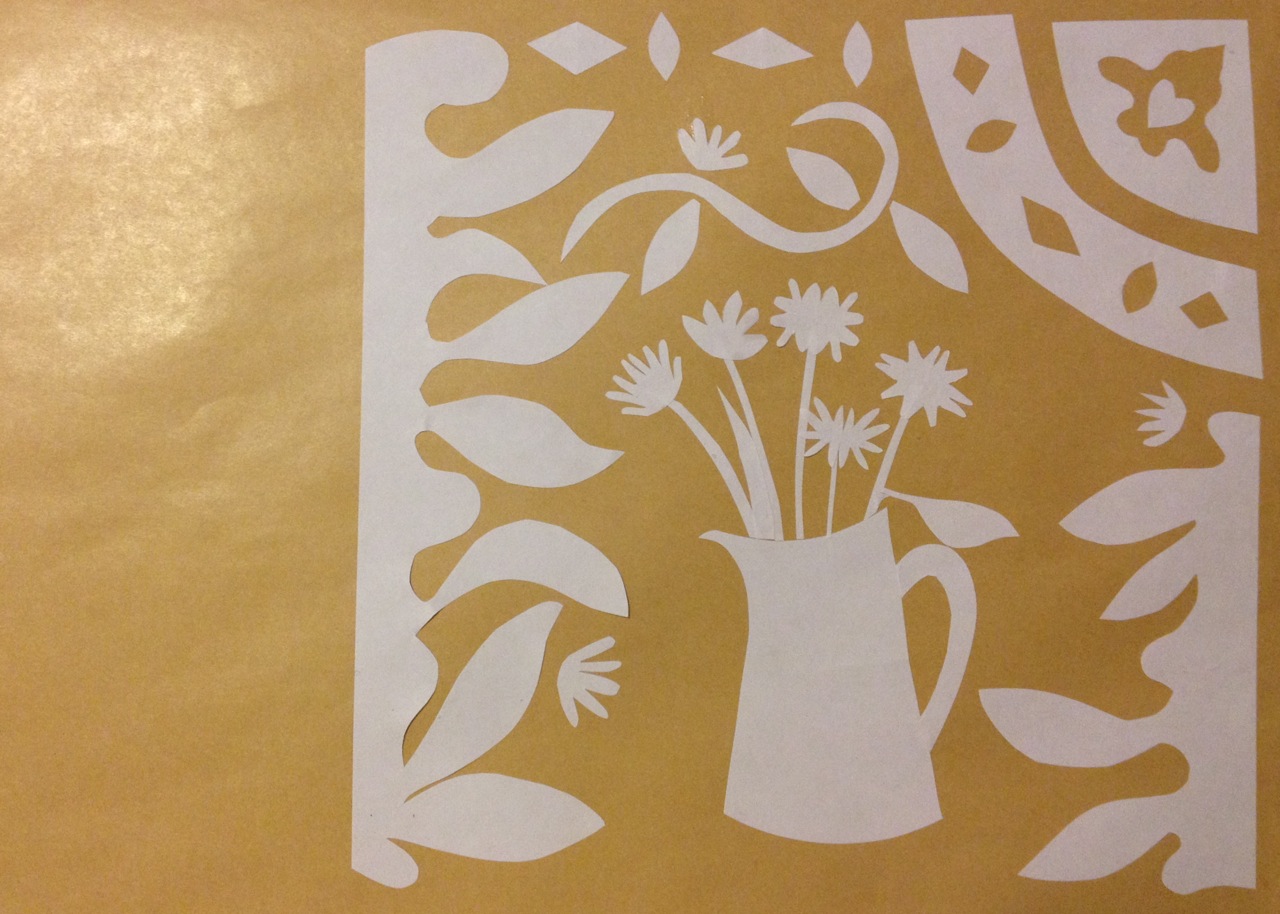 If you need a little kick-start on your own inspiration-seeking adventure, why not join me…? The first of my Inspiration Days are coming soon.
Book now to be ahead of the game!
I challenge you to come out and play… experience the city through the eyes of an artist…
I guarantee inspiration will find you.