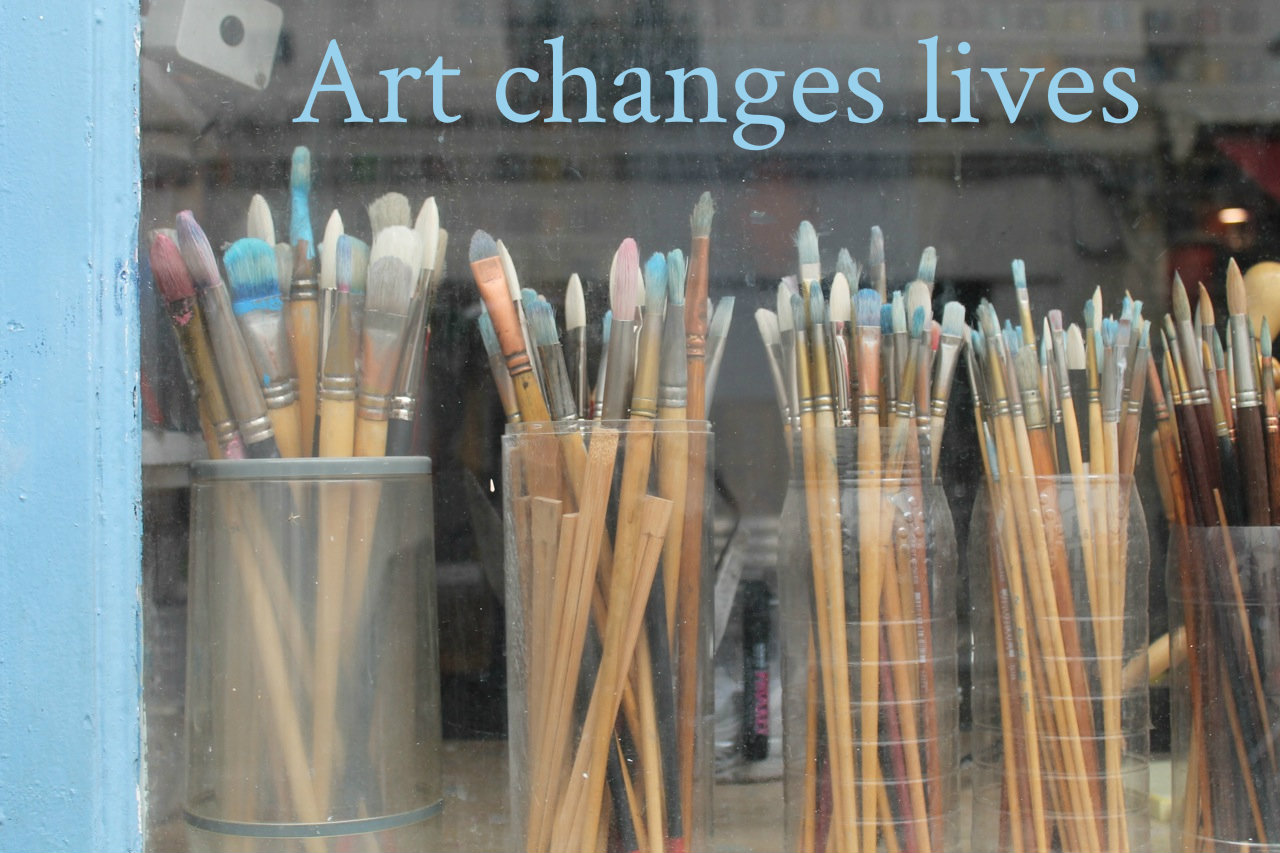 In the second year of my Ceramics degree at Uni, I told my tutors that I would not be coming in on Tuesday afternoons
and that I would instead be volunteering at an art programme for the homeless
in the crypt of St. Martin-in-the-Fields church. I felt drawn to this place and I cannot recall now how I stumbled upon the programme there, but my interest in art outside of the mainstream had been bubbling for a while and
this embodied all of the things I was interested in and believed in
.
It was whilst helping out here that I first truly witnessed the transformative power of art. Week after week, people would come in off the streets, not for food, but for art. Occasionally, it was just for company and shelter. But even then, after observing for several weeks, I saw grown men pick up a pencil to draw for the first time since school.
The programme, run by a big-hearted, inspirational artist from Colombia, gave people who previously felt like they had no hope in life a purpose and a focus. Twice a week there was space for them, materials at hand and no teaching as such, just a safe and supportive environment in which they were encouraged to truly express themselves, perhaps for the first time. An annual exhibition showcased the art which was as diverse as the people who made it, showing beauty and pain, courage and talent. One man came off the streets and went on to study art at University. I felt a little nervous that doing so may change the spirit of creation for him, but trust it did not. Several others have done the same since. Many who found their voice in art, also wrote poetry; often the two went hand in hand. Creative freedom can be a saviour when everything else feels out of your control.
Art, for me, is a playful way of exploring the world and my view of it.
Art enables me to express things I cannot in words and process things I don't understand.
There is little joy for me in copying these days, but I am regularly inspired by other artists. The freedom to follow my heart and pick up any materials, from a piece of chalk to a piece of string; from a handful of shells to pages ripped from a magazine, and turn them into something, puts a song in my heart.
Art is there for me when no-one else is, or when I won't let them in.
Art is there when I really need to say something even if I don't know what it is.
Art is something that comes naturally to me; something I let go of for a while and have invited back in and since doing so on May 1, 2012, I feel closer than ever to the creatively free me of my teens.
Life has changed for the better in so many ways it is hard to know where to begin, but here are just three:
1. I have found the courage to create no matter what the end product looks like and take pleasure in the creative process. This in itself is incredibly liberating; letting go of outcome allows for great freedom.
2. I have connected with so many wonderful new friends through my art and my journey back to creativity.
3.
 I now have the privilege of teaching art to children and I am paid to support artists in their personal creative journeys. I learn as much (if not more) from those I work with than I teach them. There is always so much to discover even from just observing the methods and output of others.
Have you experienced the life-changing power of art? I would love to hear your story.
With love and gratitude,
Julia x
Creative Freedom
can be yours…
21 Days of Creative Freedom
is an online course to kickstart your creativity and get you making art in just ten minutes each day.