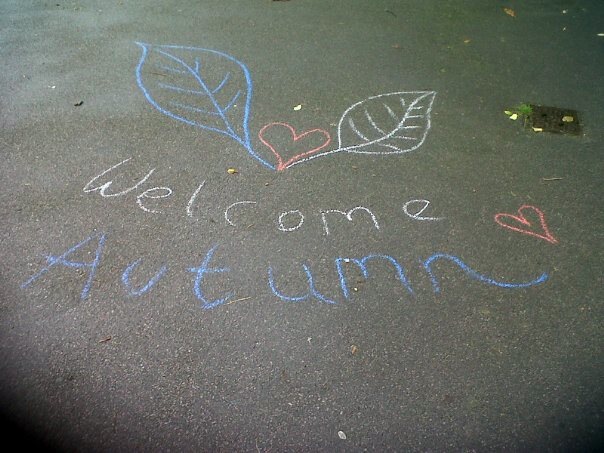 The weather might still be warm, but the crunch of crisp leaves underfoot stamps out any doubt that Autumn is on its way. How does this time of year make you feel?
It makes me feel like nesting and snuggling up in a ball, but I also want to get out and experience it all.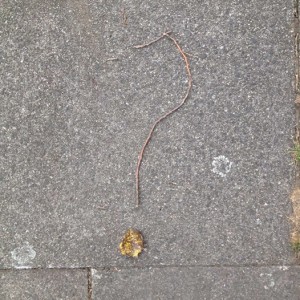 I love to witness the changes of season… what starts as a subtle shift in colour… the odd dash of orange around the edges, soon transforms into carpets of gold. Then it rains and the crackle turns to squelch and I start making soups and gathering sticks for marshmallows. I take pleasure in noticing the details.
On Monday, I took time… just a few minutes, but time enough to admire the simple joys of the shifting seasons and to highlight them for passers-by who may have forgotten to stop and look. A simple leaf was my inspiration… fallen in the midst of transformation… part orange, part gold, part green. The shadows too, inspired me.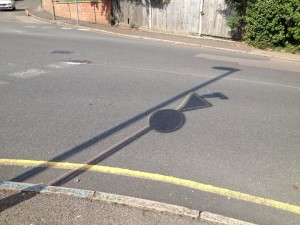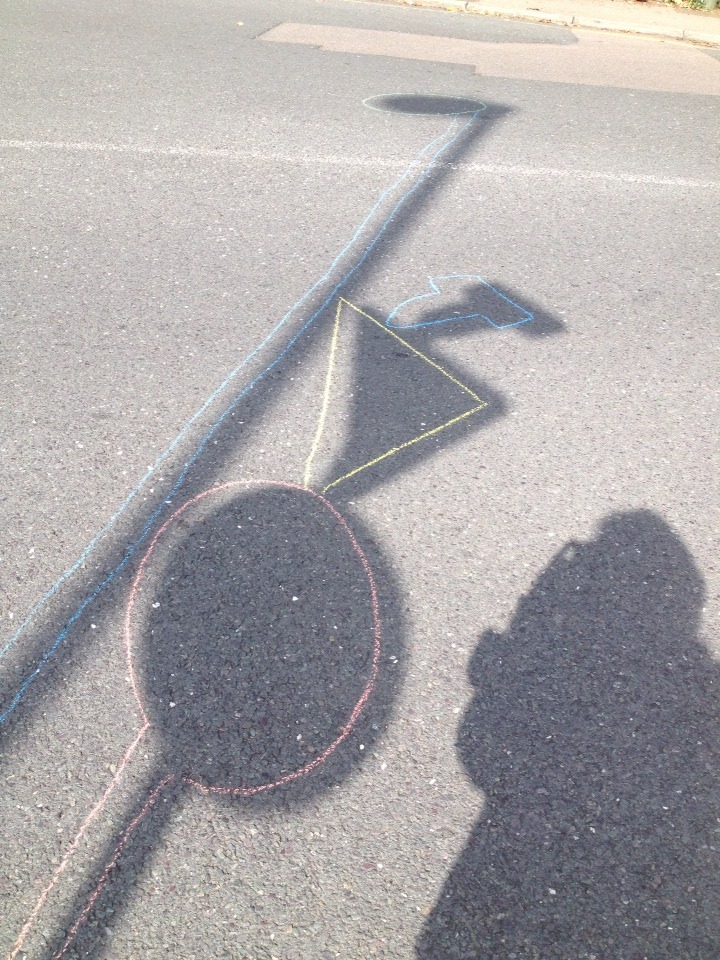 I found myself noticing shapes I had not previously seen. I drew around them and watched in wonder as what I had co-created with the shadows become something different with the assistance of the slow-moving sun.
How does this time of year inspire you?
What will you co-create with nature?