A beautiful day today.
An Autumn's on its way day.
That magical mix of sun low in the brightest blue sky and a chill on my bare arms that makes me stand still just a little bit longer to enjoy the feeling. I watch the leaves; their movements somewhere between a slow-dance and a shimmy. Thoughts turn to warming soups, marsh mallows on sticks held over the fire and the comfort that big jumpers and snuggles on the sofa bring as the nights draw in and I feel a sense of excitement. A feeling of something in the air. A sense of wonder.
I have been drawing again lately. Pen and ink on paper, but no ordinary paper; instead that pages of old books. Their particular shade of not-quite-white appeals much more than the plain page. Much easier to start on something that has already been started… the words become the beginning of the work and the image flows from there. It is a 3-way process: the selection of the page; the choosing of the words to retain; the creation of the image around them.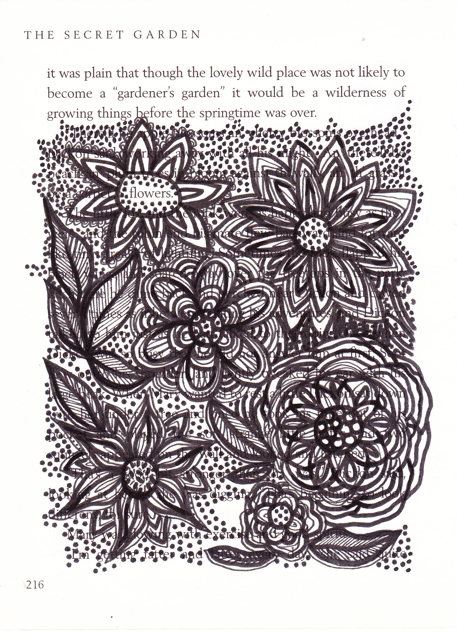 I love drawing.
I also love taking photographs.
There is something about capturing a moment – the feeling of it – the essence of a memory that may otherwise slip away, but can so easily be sparked by just glancing at an image. Or taking the time to study it. It is something I do often – capture a moment and go back to it again and again, reliving the joy of something so special – and usually so simple – that I felt a desire to hold on to. It is therapeutic; uplifting.
And so, on Sunday, I felt the need to mix it up; to experiment; to see how I might be able to take the thing that I was trying to convey in my drawing and add another element to it. I started with the book page drawing; what it said; how it looked and tried to find a photograph that might suitably combine. After a number of unsuccessful experiments, I finally hit on one that (for me, at least) worked. It gave me that heart feeling of a moment like this morning's in the sun. It captured something for me. It was not "perfect", but I am glad to say I let go of the idea of perfect some time ago and to have something that I felt in my heart felt good enough.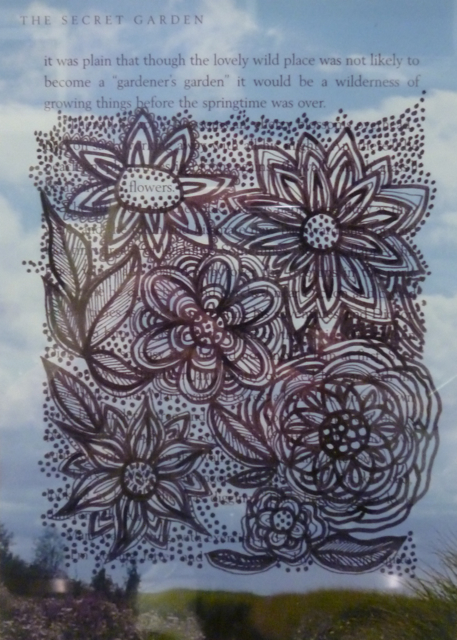 It is my hope that little images like these might give heart moments to others. It does not happen in every exhibition I visit, nor do I feel it with every work I create, but once in a while, a work of art or piece of music stops me in my tracks as it captures something I cannot put into words. That is what I seek to create and share. That is what I strive for.
Thank you for taking the time to join me here.
If you like what you see, please share it on.
With love,
Julia x