Reflecting on the past 7 days, I have so much to be grateful for this week…
Sunshine and flowers as evidence of the fast-approaching Spring.
The package waiting on the doorstep on Wednesday containing paintings from the Visual Medicine workshop I attended the previous week. Also, for the overwhelming urge to paint early on Sunday morning that led to me covering the kitchen worktops in cling film (to keep them paint-free), mixing up paint in old jam jars and going for it! See above for results.
An afternoon visit to the theatre with my Mum to see this. It was brilliantly acted, provoked much laughter and holding of breath in all the right places. Our seats on the fourth row were just perfect.
Dinner with Mum last night at the pub I used to work in as a teen.
The joy of listening to my eldest doing his steel pan practice. That sound is so beautiful! Instant transportation from North London to the Caribbean… (in my mind at least).
An incredible shiatsu massage at my son's school's pamper evening. Thank you Sophie… you relieved all of the tension that had been building up in my shoulders and causing me to creak.
An evening with one of my very dearest friends.
The opportunity to go see my amazing and colourful friend Sue Kreitzman's window at Selfridges, Oxford Street as part of their celebration Bright Old Things. See below for evidence.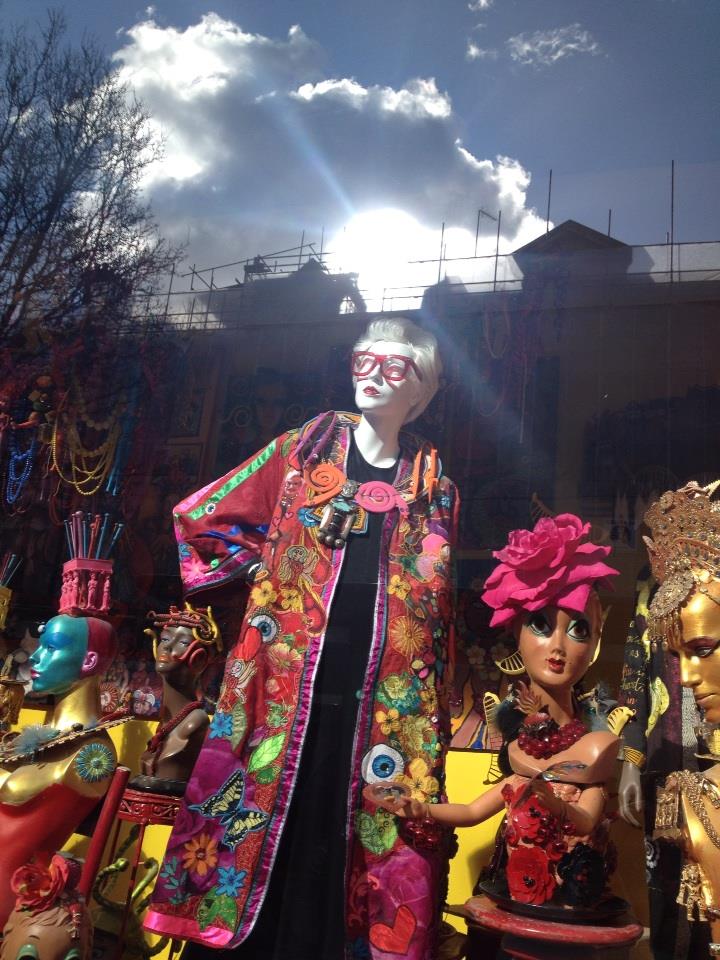 What were you grateful for this week?